Pattern Printing Disposable Table Cloth For Dining Room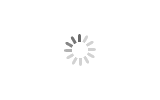 Pattern Printing Disposable Table Cloth For Dining Room
Huaao

Shandong China

7-10 days

10000000 pieces
High quality airlaid disposable tablecloth that feels soft like cloth, whether it's morning, noon, or evening, restaurant table, picnic table, or breakfast corner at home, use this super absorbent disposable tablecloth to clean up after your meal no matter how messy it gets.
This pattern printing disposable table cloth can be used to decorate your dining table or as a cleaning cloth after a meal. Airlaid disposable tablecloth can be washed and won't break in wet water. We believe this airlaid paper material will bring more convenience to you and your customers.
Disposable tablecloth is convenient and practical, with environment-friendly raw materials, no pollution and no peculiar smell. Airlaid paper belongs to environmental friendly products, green, low carbon and degradable. The tablecloth is waterproof, antiseptic, water absorbent, not easy to break, very durable and light weight.
Our printing disposable tablecloths are suitable for all kinds of occasions, whether in hotels, restaurants, business occasions, parties, special events, or entertaining guests at home, you can use disposable tablecloths to facilitate your table setting. We can also make holiday tablecloths, such as Christmas, Halloween, Valentine's Day, Easter, etc. As long as you provide your design, we can print.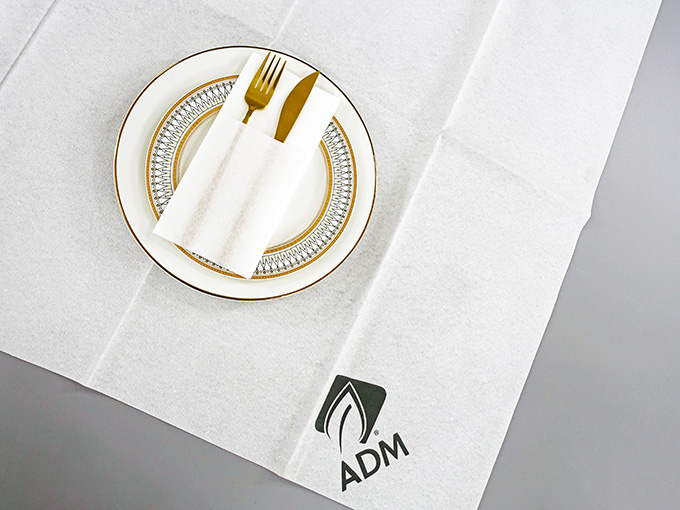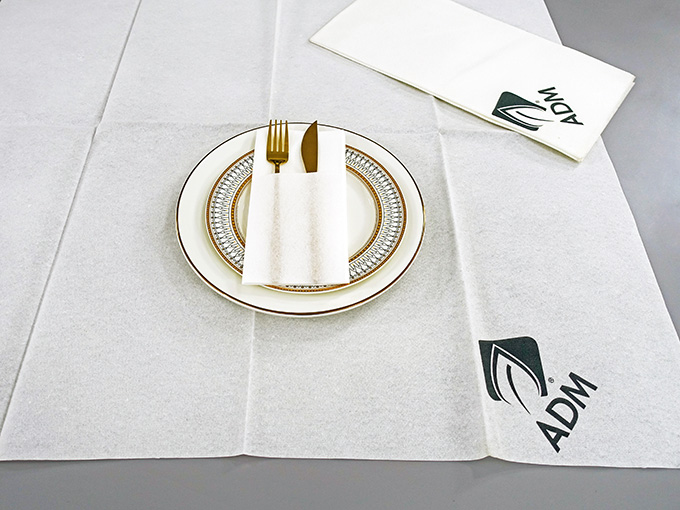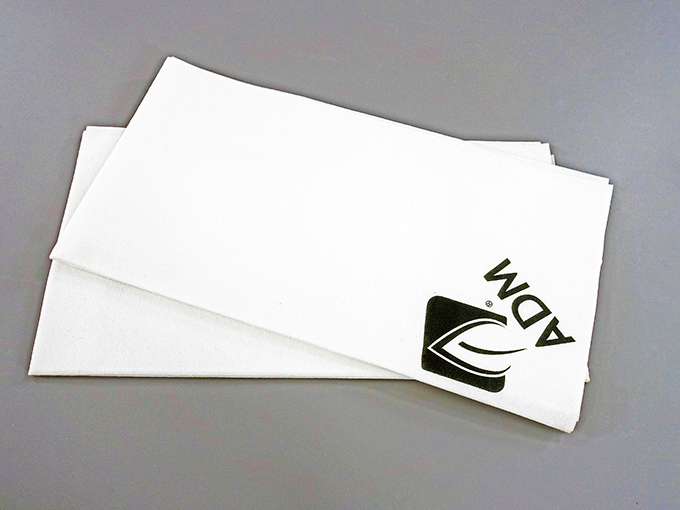 We can customize the size, gram weight and logo of the disposable tablecloth according to your requirements. We can also customize the packaging bag according to your design.
If you have any special requirements or questions about the product, please feel free to contact us, we will provide you with product solutions within 24 hours.