Don't Use Toilet Paper Instead Of Napkins
22-09-2021
A lot of people think, toilet paper is pretty clean, why can't use it to wipe mouth?
According to the relevant national production regulations, the amount of bacteria contained in toilet paper and napkin is different. The number of bacteria contained in each gram of toilet paper is higher than that in napkin.
In addition, the quality of paper products produced by different pulp is different, with high, medium and low grades. High-grade product is refined from 100% original wood pulp, good quality and health. All of our airlaid napkin products are also made from native wood pulp, so you can use them safely.
In addition, because the napkin should contact with the human face, it is required to contain no transferable fluorescent whitening agent. At present, the understanding of the hazards of fluorescent brighteners is not uniform, and there is a lack of authoritative data on the toxicity of fluorescent brighteners. But to ensure consumer safety, national standards stipulate that napkins should not have portable fluorescent brighteners to prevent their transfer to the human body. Some manufacturers use recycled pulp to make toilet paper, and to achieve the whiteness required for paper towels, they add a transferable fluorescent whitening agent. Our airlaid paper napkin products have passed the national sanitary product safety and food safety test, absolutely free of fluorescent agent, is your first choice for healthy life.
It can be seen that there are fundamental differences between napkins and toilet paper. The production process, quality and hygiene standards of the two are not the same. It is suggested that we should not use them instead.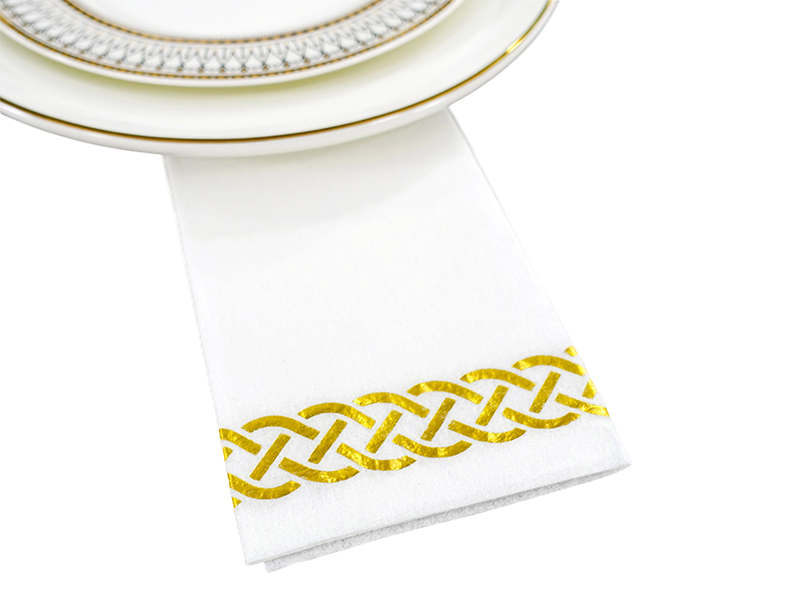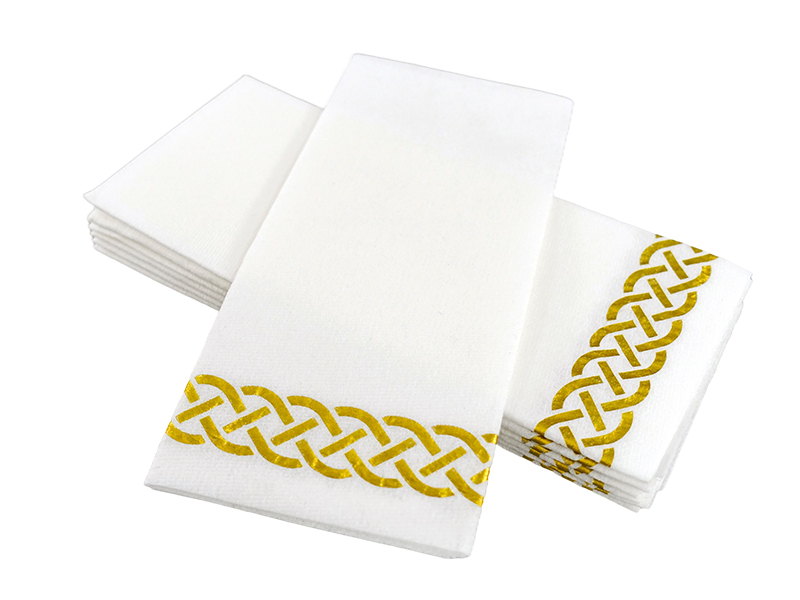 Our airlaid napkins are much more upscale than traditional three-layer napkins. Aialaid napkin only has one layer, but is much thicker than the traditional three-layer napkin, the gram weight is 50-80gsm, and has a similar linen texture, which is incomparable to the traditional three-layer napkin. If you are after luxurious appearance and superior quality, our airlaid napkin will be your first choice, no matter hotel, restaurant, cocktail party, wedding party, business event, family gathering, etc., it is very suitable.